Screening Room Members
10566 total
432 community members

found
---
---
---
Kyle Burt
Consulting Producer, Story Producer, Produce, Writer And Producer, Assistant Producer
---
About Me

Kyle Burt is a producer and marketing specialist who transitioned from advertising to creative content in 2016. He has managed a range of productions from multi-million-dollar national ad campaigns for Nestlé and LG to microbudget independent series, with premieres at NewFest, OutFest, and Frameline Film Festival. Kyle is a member of the LGBTQ+ community and saw the 2016 Election as his calling to create meaningful content to empower, support, and lift the voices with stories to be told. Kyle holds a B.S.in Business & Marketing from San Jose State University and is based in New York City.


Interests

Comedies, Documentaries And Films, Dark Comedy

Skills

Set Design, Crew Management, Talent Management, Interviewing, Location Managing, Line Producing, Art Direction, Screenwriting
---
Jeremy Levine
Director, Producer
---
About Me

Jeremy S. Levine is an award-winning filmmaker and educator based in Brooklyn, NY. His films explore race, trauma, and disillusionment and seek to unearth buried tragedies and work towards the often-elusive goal of reconciliation. He has lectured on film production, directing, ethics, and theory at universities around the country including Hunter College, American University, and the University of Washington.

An Emmy award-winning filmmaker and two-time Sundance Institute fellow, his work has screened at hundreds of film festivals around the world including the Berlinale, Tribeca, and IDFA, streamed on Netflix, Amazon Prime, Sundance Now, and Hulu, broadcast nationally in six countries, and been recognized with awards for craft, storytelling, and a commitment to social justice.

Levine's first directorial debut For Ahkeem, played as an official selection of over 60 film festivals—including the Berlinale, Tribeca, and Hot Docs—where it won 10 awards, including 7 "Best Documentary Awards." The film chronicles Daje Shelton, a Black teenage girl, as she fights to make a better life for herself and her son in North St. Louis. During its limited theatrical run, For Ahkeem was named in the Top 10 Lists by both Entertainment Weekly and People and was included on the "Unforgettables" List by the Cinema Eye Honors, a list that IndieWire writes "helped to define documentary cinema in 2017."

In 2010, Levine produced and edited Good Fortune, a feature documentary about how efforts to aid Africa may be undermining the very communities they aim to serve. AFI Silverdocs honored the film with the Witness Award for Human Rights at its 2009 festival premiere and the Overseas Press Club recognized Good Fortune with the 2010 Carl Spielvogel Award for international reporting. Good Fortune was broadcast on the award-winning PBS series, POV, where it won a 2010 News & Documentary Emmy.

Previously, Levine produced for National Geographic and PBS NewsHour and worked as an editor on Everything's Cool, a feature documentary about global warming that premiered at the Sundance Film Festival.

Levine has also directed short films, including Am I Next, a documentary about a teenager navigating the protests on the streets of Ferguson. The short was featured on Time Magazine, Upworthy and Dazed Magazine and selected as a Vimeo Staff pick, with over 500K combined views.

Levine received a degree in Documentary Production from the Park School of Communications at Ithaca College, where his work was nominated for a Student Academy Award. As an undergraduate, he directed, produced, and edited Walking the Line, a feature documentary about vigilantes along the U.S.-Mexico border that screened at dozens of festivals around the world.

In 2008, Levine co-founded the

Brooklyn Filmmakers Collective

(BFC), a community of professional filmmakers dedicated to collaboration and mutual support. Collectively, the group has produced work that has screened at Sundance, SXSW, Tribeca, Slamdance, A&E, PBS, IFC, and HBO. BFC members have received awards from Sundance, the Independent Spirit Awards, Gotham Awards, and their work has been nominated for the National Academy Awards.

Interests
---
Jingjing Tian
Editor, Writer, Director
---
About Me

Jingjing is a Sundance Writer's Lab semifinalist and a Sundance Sloan Foundation semifinalist. She has held fellowships at the New York Public Library and the Middlebury Script Lab, and won best female director and awards in excellence at AT&T, the Princeton Indpt. Film Festival, and more. Her short film about a Chinese cowboy has screened at the Seattle Asian American Film Festival, the Cleveland International Film Festival, the Museum of the Chinese in America and more. Her work has been featured in Paper Magazine and AM New York.


Interests

Narrative Fiction, Documentaries

Skills

Line Producing, Writing, Editing
---
Jennifer Boyd
Documentary Director, Writing, Producer
---
About Me

Jennifer Boyd is a multiple EMMY Award winning producer, director, writer and owner of Boyd Productions, LLC. She has produced more than 25 documentaries and 40 music entertainment shows. Good Morning America just called her most recent documentary, 3 Seconds Behind the Wheel, "groundbreaking."  

Jennifer's work can be found on American Public Television, PBS International and Amazon Prime Video. Her projects have been written up in Forbes, RollingStone, Playbill, USA Today, The New York Times, Billboard Magazine and more.

Samples can be found at https://boydproductions.net/
---
Zoey Martinson
Writer, Director
---
About Me

Zoey Martinson is co-Artistic Director of Smoke & Mirrors Collaborative. Her play Olityelwe (Formally Ndebele Funeral) won the Overall Excellence Award for Best Play in the New York City Fringe Festival, toured South Africa and Scotland's Edinburgh Fringe Festival after a run Off- Broadway at 59E59 Theaters. Her short film La Oposición recently won the Grand Jury Prize at The March on Washington Film Festival and Special Jury Award at Souq Film Festival in Milan. Martinson co-created/ directed Skype Duet, winning the 100 Grand award at the HAU2 Theater in Berlin then toured throughout Europe. Directed world premiere of Jeremy Kamps' Gutting at the National Black Theater in Harlem. She produced and directed an Arts Mission for the U.S. Consul General to South Africa's informal settlements. She was the acting coach for Netflix 'Beasts of No Nation' and upcoming feature film 'Skate Kitchen'.




Martinson holds an MFA from NYU TISCH. Directing Fellow at Manhattan Theater Club, Dramatist Guild Playwriting Fellow, and formerly an Artistic Mentor Fellow at Lincoln Center. Her work has been nominated for Amnesty International Freedom of Expression Award, featured on BBC World Service and published in five anthologies. Recently named the 18 Women Making Black History by Popsugar.com She is currently developing her new piece "The Black History Museum… According to the United States of America" at HERE Arts Center in NYC.

She is also developing a new Virtual Reality project called #HashtagProject that recently went up in the Vorspiel at the Transmediale in Berlin.
---
Anja Dalhoff Nielsen
---
About Me

I'm a Danish filmdirector and owner of the film company Danish Doc Production. My mission is to make documentaries.
Focus on my topics are primarily social, humanistic and anthropological areas. Since 2005, I specialized in the subject global human trafficking and over a period I have directed 6 documentary films with different angles on this theme. These films are supported by the Danish television (DR), the Danish Film Filminstitute, The Foreign ministry, the UN and the Center for Human Trafficking. Danish Doc Production was started in 2003. The owner behind; director, film photographer and Producer Anja Dalhoff has 25 years of experience in the whole spectrum of documentary production. Including instruction, development, financing, production and co-production international and national. It is the vision that Danish Doc Production makes documents! Lm off high quality that sticks to the viewer's retina and is not equal to shake off again. This, regardless of whether the film is about the weakest in our society, about cultural phenomena or documentaries an anthropological approach.
---
Marjuan Canady
Writer, Director, Producer
---
About Me

Marjuan Canady, a native Washingtonian with Trinidadian/African-American roots, is an award winning entrepeneur, writer, performer, director, educator and producer for both film and the stage. Canady's work has been highlighted in international publications, such as The Washington Post, The Trinidad Guardian, Blavity, LA Times, Black Enterprise, Huffington Post, Madame Noire and Vice-ID. She has worked with notable institutions such as Sesame Street, The Smithsonian Institute, The Lincoln Center for the Performing Arts, the Ryan Seacrest Foundation, The Caribbean Cultural Center African Diaspora Institute, the Washington Nationals Youth Baseball Academy, Georgetown University, The Moscow Art Theater School and the Negro Ensemble Company, to name a few. Canady is the founder and CEO of her multimedia production company, Sepia Works. She is the CEO / Author / Co-Creator of the children's media brand, Callaloo. Originally conceived as a theatrical play, Marjuan has led her team in building Callaloo into a global brand consisting of books, puppet shows, digital content, animation, arts education programming and merchandise. Canady's first children's book, "Callaloo: A Jazz Folktale" was self-published in 2013 in which she received the First Time Author's Award from the National Library of Trinidad and Tobago. Canady's other children's books include, "The Legend of the Golden Coqui", "Did You Know Coloring Book", "La Leyenda del Coqui Dorado" and "The Trickster and the Magic Quilt."

An accomplished playwright and stage performer, her one-woman play, "Girls! Girls? Girls." has been featured Off-Broadway and at international festivals and theaters. Her play, "Callaloo: A Jazz Folktale "was a selected play at the 2013 Lincoln Center for Performing Arts Director's Lab. Ms. Canady has held fellowships at the Matteo Ricci Society, The Schomburg Center for Black Research and Culture and the Caribbean Cultural Center African Diaspora Institute. Past grants and awards include, DC Commission on the Arts and Humanities, Harlem Stage, Eileen Fisher Community Grant, Beacon DC Women's Grant, Caribbeana Diversity Media Award and the DC TIVAA Award. Her diverse acting work includes plays, films, television, commercials and voice overs. Canady recently starred and co-produced the short film "The Resort " shot in Trinidad and Tobago which had a successful international film festival run and currently streams on Issa Rae's Youtube Channel. Currently she is directing her first short-documentary, 􀀁  "Girls! Girls? Girls. " set to release in 2018. In 2015, Canady established her non-profit organization, Canady Foundation for the Arts , whose mission is to educate, empower and implement innovative arts and media programs for young people of color. In three years, Canady's non-profit has served over 3,000 young people worldwide.

Marjuan is a graduate of Duke Ellington School of the Arts and holds a B.A. in Theater/African Studies from Fordham University and her M.A. in Arts Politics from New York University's Tisch School of the Arts. She currently resides in Washington, DC.

Interests

Suspense, Action, Narrative, Comedy, Drama, Documentary

Skills
---
Marwa Zein
Film Director, Cameraperson, Producer
---
About Me

Marwa Zein El Abdin Seed Ahmed Fadl Arbab

Explorer and Creator - Artist

Sudanese, was born in  Mecca , Saudi Arabia, lived & studied in Cairo, Egypt and now between Sudan and France.

After studying Chemical Engineering for 3 years in Cairo University, she decided to quit & pursued studying  Film Directing at the High Institute of Cinema in Cairo; graduated in 2009 with an honorable mention.

Since studying film, she has been working as Assistant Director in Egypt / Lebanon with great film directors such as " Dawoud Abdelsayed , Hala Khalil, Khairy Beshara , Dr. Sherif Sabri and Shady El-Fakharany"

She's an Alumni of many prestigious film institutions such as Berlin-ale, IDFA Academy & Durban Talent Campus and Denmark Film School.

Her graduation project " A game" is award winning short film internationally and nationally that was translated into 5 languages, and selected in Cannes Short Corner 2010

Cultural Resource " Al Mawred Al Thaqafy " selected her to document the work of AL MAWRED and Cultural policies campaign in Egypt 2012| 2013|2014

Her new short fiction "One week, Two days" is award winning short fiction, had its World premiere in Dubai International Film Festival and Officially selected in more than 17 International film festivals since then.

Now she's working on her 1st Long documentary film "Offside in Khartoum"that is supported by CNC, IDFA ,AFAC and Alter-Cine. The film in Post-production stage to be released 2018

ORE Productions is her own production company based in Khartoum- Sudan.

Since 2014, She is working as film programmer for Sudan Independent Film Festival

Interests

Feature Fictions, Short Films, Experimental Films, Documentaries

Skills

Filmmaking, Screenwriting
---
Jorge Sanchez
Software Developer
---
About Me

Innovative Web Developer specializing in web-based-data-driven applications and rest API web services.  


Interests

Full Stack Web Development

Skills

C# &Amp; Java Object Oriented Programming, Database Integration, Asp.Net, Php Development, Reactjs, Angularjs, Javascript, Css3, Html5
---
Daniel Young
---
About Me

Creative Director at Access Nashua Community Television
---
Christopher Blake Johnson
Writer, Director, Producer
---
About Me

Blake is an American-born filmmaker and musician raised in East Texas. He began his career in music in 2007 and played Van's Warped Tour alongside bands Paramore and Thirty Seconds to Mars. He transitioned into film in 2013 and has quickly developed a reputation as a filmmaker on the rise. With several projects in development, he's managed to attach talent to his projects such as KARISSA LEE STAPLES (Necessary Roughness), RACHEL HENDRIX (October Baby), ANDY
BUCKLEY (Jurassic World), SAM JONES III (Smallville), and JOHN SCHUCK (The Munsters Today) His scripts have garnered the attention of industry vets and stars alike.



Interests

Dramas, Thrillers, Romanic Comedies
---
Mark Sokoloff
---
About Me

Personal artist representation 
---
Dawn Valadez
Fund Development Specialist, Writer, Director, Producer
---
About Me

VALADEZ is a filmmaker, social worker, artist, youth development specialist, resource wrangler and impact strategist. Her award-winning feature documentary, GOING ON 13 (with Kristy Guevara-Flanagan) premiered at the Tribeca Film Festival. It follows the stories of four preteen girls of color as they transform from 9-year-old little girls into 13-year-old teen women. The verite style film shares the experiences of becoming young women in modern America, Valadez is currently directing and producing two feature documentaries – TEACHER LIKE ME (in production) and THE  PUSHOUTS (in post), that are thematically related to each other and to her first feature documentary. Rolling out in 2016 and 2018 the films will complete Valadez's trilogy on race, class, education, and coming of age in the 21st Century United States. TEACHER LIKE ME (2018)tells the stories of five adults traveling a new educational pipeline: from city streets back into classrooms but this time, as educators. Hoping to revitalize the system that failed them, these teachers in training work to break the cycle of high turnover and outsider teachers in their communities' schools. The film is supported by the San Francisco Foundation Documentary Fund, Cal Humanities and the Tribeca All Access Alumni Documentary Fund. Valadez advises on documentary films and public engagement campaigns. Valadez serves as the Vice President of the board of the Bay Area Video Coalition (BAVC) and is a review panelist for a number of public documentary and media funders. She was selected for residencies and fellows programs such as the Corporation for Public Broadcasting Producer's Academy, BAVC Media Makers Fellowship, NALIP's Latino Producer's Academy and Media Market, and the Women of Color Filmmakers' Artist Residency Center.


Interests
---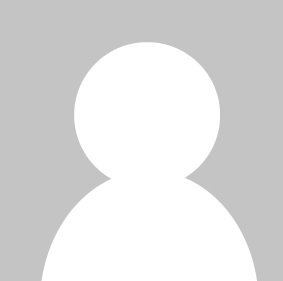 Alex Heller
Animator, Writer, Director
---
About Me

Specialties: Comedy, teenagers figuring out sex, adults who live with their parents.
Other causes: Bullying prevention, mental illness awareness, queer narratives.
Upcoming work: BAYBERRY - VR


Interests

Virtual Reality, Animation, Narrative, Comedy
---
Julia Campanelli
Actress, Writer, Director, Producer
---
About Me

Julia is an actor, director, writer and producer of film and theatre. She is the founder of Shelter Film, a New York-based company dedicated to creating engaging films, using female protagonists and female filmmakers. Shelter's inaugural project, '116', a film Julia wrote, produced, directed and stars in, was an official selection to the 2016 Beverly Hills International Film Festival, Sacramento International Film Festival and the Action On Film Festival. www.shelterfilm.com
Julia is also Artistic Director of Shelter Theatre Group NYC, a company dedicated to equality on stage, through gender-blind, stage-blind, and color-blind casting. She has produced and directed 13 productions in NYC, including the critically acclaimed Macbeth on LES in 2014. www.sheltertheatregroup.org

As an actor, film and TV appearances include NBCUniversal's Dementia 13, Pamanhikan (Vale Film Festival winner); L'Accordatore (Las Vegas Film Festival winner); Pink Moon (Big Apple Film Festival winner); Marcus's Sweater; The Year I Grew An Inch; Walking Away; Virgin Territory; It Could Happen To You; A Bronx Tale; The Devils' Own, A Day with Conrad Greene; Prizzi's Honor; Sex in the City, Law & Order, One Life To Live (ABC); Tattinger's, and The Equalizer, to name a select few.
Julia has appeared Off Broadway as Hecate in the OBIE, Drama League and Drama Desk Award-winning hit show Sleep No More; Villainous Company; and Lucille Lortel Award- winning Queen's Company's The Wonder; as well as with Theatre Askew, Red Bull Theatre, New York Theatre Workshop and Folger Shakespeare. www.juliacampanelli.com

Interests
---
Madison Best
Beauty &Amp; Sfx Makeup, Art Direction, Art Department, Photographer, Production Design
---
About Me

MSU Film Student. Aspiring Art Director. Freelance Boudoir Photographer.

Interests

Typography, Experimental Film, Music Videos, Coming Of Age Films, Horror Films
---
Bessy Adut
Executive Producer, Actress, Screenwriter, Director, Producer
---
About Me

A dual citizen in the U.S. and Turkey, Bessy Adut was born in Istanbul to a professional bridge champion mother and a filmmaker/musician father. She acquired a Fulbright scholarship to attend California Institute of the Arts, where she studied Film/Video, graduating with an MFA in Film Directing. After graduation, she spent a few years working in the film industry in Turkey to complete her terms of agreement with Fulbright Association. She moved back to Los Angeles to direct an international documentary and to pursue her film career. She wanted to improve her storytelling skills, leading her to get a certificate from UCLA Professional screenwriting program and completing two feature screenplays. Her most recent screenplay, "The Turk" inspired by historical events, has been a Quarter Finalist for 2017 Cinestory Feature Retreat and Fellowship. Her short film as director/writer, TOLERANS, premiered at Art of Brooklyn Film Festival and THAT CAKE at 2nd Act Film Festival. STRANGE LITTLE GIRL won best narrative short film at Pasadena Art Center Film Festival. Currently, Adut is the founder of Queen B. Film Hive, LLC. She continues to work as a freelance filmmaker in Film & TV industry. Bessy's goal is to complete "Escape Room – Proof of Concept" and send it to film festivals. Her ultimate goal is to make her directorial feature film debut and continue her professional filmmaking career.

Interests

Pets, Philosophy, Literature, Filmmaking, Music

Skills

Screenwriting, Producing, Editing, Cinematography, Directing
---
Nicolas Rossier
Screenwriter / Producer/ Director
---
About Me

Nicolas Rossier is an American film producer, journalist, and cameraman whose works have appeared on television and in various venues around the world, including PBS, Hallmark channel, Al Jazeera, NHK, Knowledge, Yes in Israel and dozen other international networks. His latest films include the acclaimed feature-length documentaries "American Radical," about disgraced American scholar Norman Finkelstein and,  "Aristide and the Endless Revolution," which investigates the events leading up to the 2004 overthrow of Haiti's controversial president Jean- Bertrand Aristide. 

Interests

Conservation, Hiking, Tennis, Religion, History, Politics

Skills

Story Editing, Php Development, Cinematography, Directing
---